Top Five Places To Share Your Awesome Website Content:
(not including Facebook or Twitter)
You've written an awesome blog post or have some exciting news to share. You've posted it on your Facebook page, shared it on your personal profile for your friends to see, and even added the title and a link to your article on your Twitter feed.
Great. Now what?
How do you get more people to see Your Awesome Blog Content?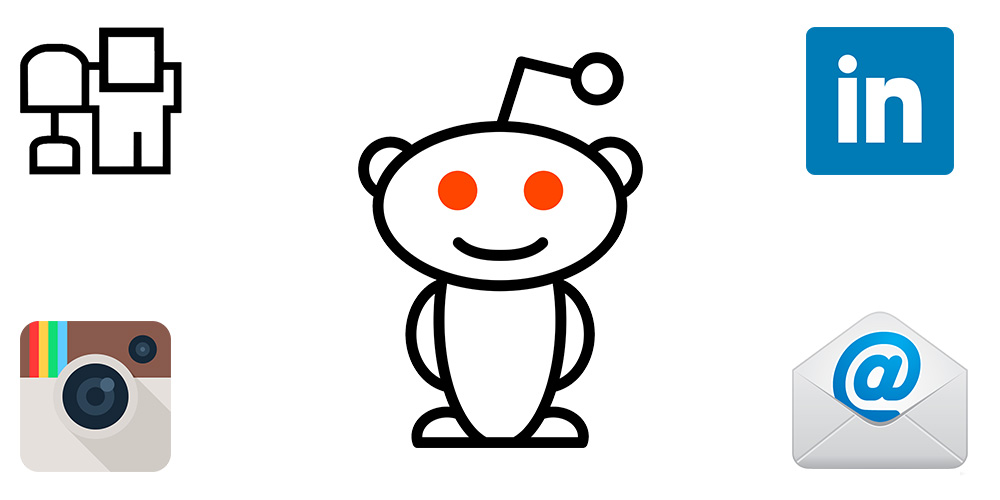 For most people, this is as far as they get. When they review their analytics (you do have a way to measure traffic going to your website/ Right?) they find that 50 or 60 people have viewed the content. Most people don't even get that much.
Below are the Top Five Places To Share Your Awesome Website Content.
Digg – Digg is fairly simple to use. Register, post a link with a good title and description and off you go. Next.
But like most of these sites, the more active you are, the more credibility you have. So stick around and interact with some of the content other people are posting as well.
https://www.lifewire.com/use-dig-to-drive-blog-traffic-3476475
Reddit – I like Reddit, but it's sometimes cliquey. So, proceed cautiously here. Read the rules of each of the subreddits (groups) and do your best to build up credibility and points by interacting with other people's posts.
http://www.digitaltrends.com/social-media/reddit-101/
Instagram – These days, you have to have a photo that accompanies your blog post. It's a fact that links to articles with photos are much more likely to be clicked on, than those that are just text.
Since you already have that photo, share it through Instagram, and then add a link to your amazing blog article in the photo description.
http://www.cheatsheet.com/technology/how-to-use-instagram.html/?a=viewall
LinkedIn – ideal for B2B bloggers, LinkedIn has consistently gained users, and with Microsoft's purchase in 2016, expect it to grow even bigger.
If you're writing for business owners or other professionals, then definitely give LinkedIn a try.
https://www.linkedin.com/help/linkedin/answer/47538/publishing-long-form-posts-on-linkedin?lang=en
Your Email List – Email marketing is far from dead. Of course, traditional media who hate everything digital, and social media sites who want your advertising dollars are very quick to declare it's death.
However, more businesses are making money simply by messaging existing and past customers, building lists by offering access to downloads and discounts and finding other legitimate ways to increase their email address book. Email marketing is far from dead.
With all this, most of them are so busy building that they forget the basics. One of which is communication. So, send your existing email lists your new awesome content.
Your subscribers will appreciate the fact that you're not trying to sell them something.
This is the tip of the proverbial iceberg to get your article seen. There are many ways to spread your content to the masses.
Now go do it.
Mitch Ross

President | Creative Director

ORP.ca
Want more ideas? Read "15 Places You Should Be Sharing Your Blog Posts (Other Than Facebook And Twitter)" from Sujan Patel and the folks over at Search Engine Journal
https://www.searchenginejournal.com/15-places-sharing-blog-posts-facebook-twitter/128746/
Have a question or a comment? Fill out the form below.