How To Make Sure Your Small Business Website Redesign Project Is A Success
If your small business website is three or more years old it is time to start looking at having that all important communication tool redesigned and brought up to date.
Among the reasons why it's time for a website redo are:
Your current small business website is not using current and more reliable technologies that provide users with a uniform experience when visiting your website using various devices.
You've grown, your business may have changed direction or you now offer different products or services than you did the last time your website was built and now is the time to showcase those changes.
You may have been holding off on a website designed to be responsive because you feel you don't need it. But you cannot ignore how many people use phones and tablets to access the web and make important purchasing decisions. A new website is the time to correct that.
While an experienced website and graphic design firm may be able to design the perfect website for you with little to no information from you, it is going to be a lot closer to the site you envision if you bring some of your own ideas to the table.
Clients often ask us where can they get those ideas?
First of all, you have to make sure that your new website is going to be responsive and built using a content management system like Joomla. Joomla allows you to easily update your small business website's content and add new articles, photos and links only once and have it appear with a professional look in a variety of devices.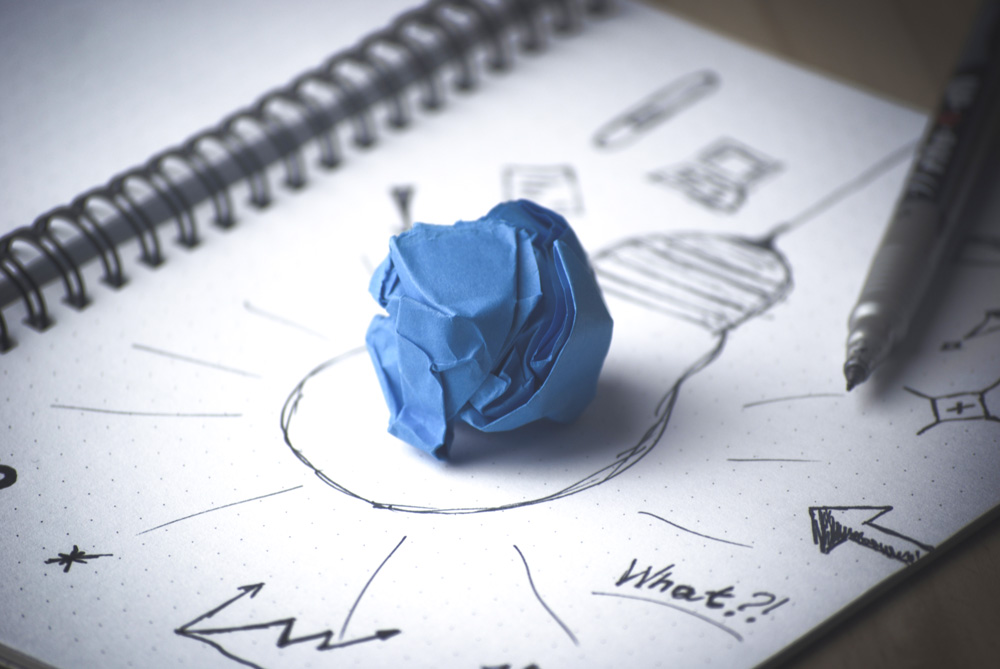 Do not let anyone talk you in to having two separate websites; one for desktop and another for mobile. It's a waste of money and will effect your digital marketing efforts negatively going forward.
Next, compile a list of things that need to be changed. Do you have new staff or a new location? Are you offering new products or services? Have you dropped or want to de-emphasis certain products or services. Now's the time to do it.
Also, has your social media presence changed? Do you have a Facebook page that you didn't have or use before? Maybe you're using a Twitter account or have developed a presence on LinkedIn? You might also be using a YouTube channel now and you want to feature that to your site visitors as well.
After you have all of that information together, now is the time to start looking at your competitors. Are there features and design elements that they are using that you think your new website should also have? This could be anything from contact forms, to photo slideshows and a wide range of other components and features.
Another thing to do is look for elements in their website that you thought were a good idea. Now that you've seen them in a live website are you having seconds thoughts about adding them to your new site?
That happens. Sometimes we think adding something trendy to your site is a good idea, but after seeing it elsewhere you realize that maybe it's not a good idea after all.
Lastly, what do your current clients have to say? Have any of them ever commented about areas of your current website that they liked or disliked? Do they have a hard time finding information on your site? Are they finding information out of date, something a CMS like Joomla can help you with.
If you have not had any feedback, consider sending out an email to select clients explaining that you're having your website redesigned and ask them directly if there are areas they feel need improvement. Be warned though. You might get more responses that you're looking for, and not all of them will be useful.
But the useful ones will stand out and will be worth the effort.
Once you have all of this information together, contact the website design and digital marketing firm you are working with and share that information with them. They'll be happy to have it as this gives them a good place to start working from.
Don't be shy to send them links to websites you like, even if those sites are not in your industry and provide a list of things you like and don't like about these sites. It will help them including features you don't like, want or need in your new site.
We've worked on hundreds of sites since 2003, and well over half of them have been small business website redesigns. The projects that were the most successful were the ones where the clients provided us with information like this.
A Website Design article from the experienced Team @ ORP.ca
Are you looking for information about website design for your small business? Do you have a small business digital marketing question?
Fill out the form on our Contact Page, and we will get back to you within two business days.