Five steps to a successful website design project for
Sudbury and Northern Ontario businesses
There are five basic steps we advise Sudbury and Northern Ontario businesses and community organizations to consider before they start a website redesign project.
In the long run, you might decide you are better off to put the venture aside rather than start a project that you are not prepared for or that may even be unnecessary.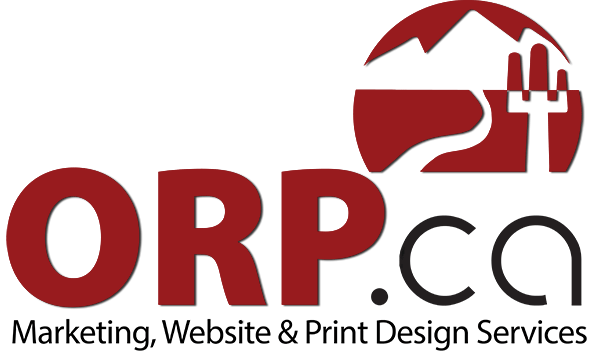 First Step
Before starting a website redesign, ask yourself WHY now. There are right and wrong reasons.
Some of the wrong reasons are;
"it's been 12 months since our last redesign",
"the CEO wants to do it" or
"I'm bored of it's look".
Website redesigns can take weeks to months to complete, and even when you outsource the project, key members of your team have to be involved, and that might take up more of their time than you would expect.
Better motives are;
to generate more leads,
to promote new products/services and
improve search engine optimization.
Changes in your company should be reflected in your website. As well, if you are not generating new business from your website, or are not ranking well in the search engines, a redesign could solve those problems.
Make a list of reasons why you want to redesign your website, and sit down with your marketing agency to review your needs, goals and time frame.
2nd Step
Selling/promoting a new product or service is a good time for a redesign. It's an opportunity to ensure that your content is refreshed and promotes your business in the best light. Also, fresh content is one of the keys to good search engine ranking.
On area often overlooked in website design is the navigation. Making the navigation user friendly ensures that your prospect stays on your website.
Special offers are another website essential that your current site might not be able to handle. Having a free white paper encourages the client to "sign up" thus starting the sales funnel, which in turn generates leads.
3rd Step
Set realistic goals. If you plan for an outcome, then all of your efforts will lead you in that direction.
Setting a goal to double your web traffic within three months gives you something to focus on, and best of all, you can measure your progress and make adjustments if things are going off track.
4th Step
Fresh and original website content will help you achieve your site's main goal whether to increase sales or to improve awareness of a particular project or activity. Your core website content should tell people what you do, and show them how great you are at doing it. Your website is your soapbox. Don't be shy to climb on it once in a while.
There are many places online available to promote your creative content. You and your staff should always be creating and recycling content through newsletters, social media sites and even other blogs to keep reaching new prospects and drive traffic back to your corporate website.
5th Step
Your web content needs specific key words for search engines to properly rank your corporate website. One common mistake is not including your location, city province/state and general contact details in the main web page text. By including them, people doing searches based on a particular location will stand a much better chance of finding you.
As well, understanding how "key words" work when developing your web content is vital for great SEO (search engine optimization).
The marketing team you work with should answer these questions for you, and help you maximize your efforts.
Sometimes a business is better off waiting for a few months before starting a website redesign project.As you can see there are many things to consider.
By building a relationship with a marketing company before a project needs to start you will be able to have an open conversation related to needs, outcomes and time frames.
For a free consultation and evaluation of your website needs, call ORP.ca today. 705.671.1114.
ORP.ca has provided a variety of traditional and online marketing services to businesses, not-for-profits and community organizations since 2003. We have produced radio and television commercials, developed marketing plans and worked in a variety of print media.