Five Facebook Related Marketing Tools and Techniques For Businesses in Northern Ontario
With approximately 1.1 billion active users, Facebook is by far the largest social media network, and there are no signs that this will change anytime soon.
Studies have shown that the average customer gained through social media networking spends over 10% more than other customers largely due to brand loyalty.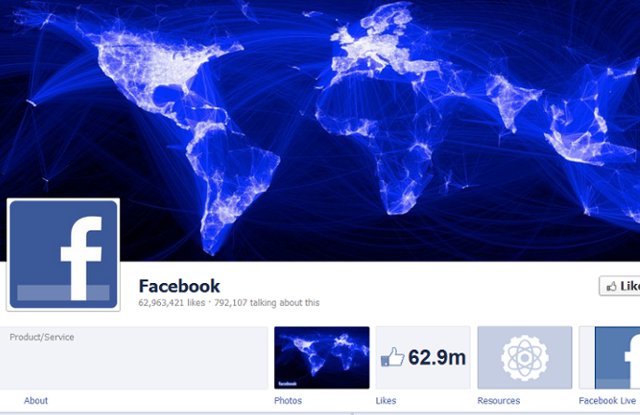 Also, the mining and industrial sectors are missing opportunities to find new employees through Facebook. Posting links to job openings on your Facebook page and through staff profiles helps get the word out, and can attract applicants from a wider geographical area.
Yet many businesses in Sudbury, Sault Ste. Marie, Timmins, North Bay and across northern Ontario are missing out on some great opportunities simply because they are not using Facebook the right way.
Here are five Facebook marketing tools you should be using to build your sales funnel and expand awareness of your business.
Facebook Vanity URL's
Facebook Vanity Url's are an often missed marketing opportunity for Northern Ontario Businesses. When you create a profile or a Brand page; Facebook usually gives you a url like www.facebook.com/pages/your-business-name/124625379021. Not too inspiring.
A Vanity Url shortens things up a lot making them easier to type into a url bar, and frankly they do not look as weird. The above example would turn into www.facebook.com/YourBusinessName. Looks much better.
Go to your Facebook Page, click the edit button, select Basic Information on left, and then select "Create a username for this page?" beside Username option. There you will be asked to enter the name you want use. It may be taken, so it may be best to have an alternate prepared. You can only use numbers, upper and lower case letters and periods. No hyphens or spaces.
I advise Camel Casing so that things are easier to read. Camel casing simply means capitalizing the first letter of each word in the name as in this example www.facebook.com/YourBusinessName.
Message Automation Systems
Try using social media message automation systems such as Hootesuite to distribute content on your social network. Generally you should signup for the free versions of these types of applications and decide whether or not you want to use them.
The upside is that you can send messages out to multiple networks at once, schedule postings for days, weeks and months in advance and save time by logging into one application to do your messaging.
The downside is that people often forget there are differences in messaging tone between the different networks, and this can cause problems. For example, Facebook people are not there to read Tweets with hash tags and so forth. This will actually cause people to stop following you.
The biggest potential issue is that you have to allow these applications access to your networks and information. If there is ever a security breach there could be big problems.
Facebook Page Insights
Many businesses do not use Facebook Page Insights. It is either because they are not aware of the feature, or because they do not want to know the results of their messaging efforts.
Insights makes it pretty obvious what is working and what is not working in your current Facebook marketing campaign. It helps you track how many people are seeing your posts, how many are talking about them and compares it to past efforts.
Visit this link to Facebook for more information on how Insights will benefit your marketing efforts.
Learn The Best Times to Post
Finding the best times to post on Facebook is another key marketing technique. This varies for most people, although there are a lot of studies that show Wednesday and Thursday afternoons are key times. But this may not apply to you.
The best way to figure out key posting times is to mix things up a bit. If you are already successful posting on one particular day and time, try adding a second post earlier (or later) in the day, and then follow Insights for any increase in activity to your page.
For your personal profile, you can rate success based on Likes, Shares and Comments. This gets a bit trickier and is far from precise as there is no way to see how many people are actually seeing your message in the first place. Try to include a link to a specific page in your blog or website in order to capture increases in website traffic. This might help you measure reach as well.
The Benefits of Creating Local Content
Often times Facebook users get so wrapped up in creating content for the World Wide Web that they forget to include posts targeted at local followers. People in your international sales funnel will not be put off when you add locally flavoured content from time to time, but your local prospects need to know that you consider them important as well.
Summing up
Remember that online marketing takes time, but so does any other effective marketing campaign. Building a network of followers in Facebook helps increase your sales funnel with a variety of prospects who are interacting with you. You are building Brand Loyalty, and in the long run that can have a huge positive impact on your business.
Call ORP.ca today to schedule your free social media consultation. 705.61.1114 or toll-free 866.379.7485
From the team @ ORP.ca
ORP.ca has provided a variety of traditional and online marketing services to businesses, not-for-profits and community organizations since 2003. We have produced radio and television commercials, developed marketing plans and worked in a variety of print media.