Three Can't Miss Small Business email Marketing Tips
There was a time in the not too recent past where the very mention of email marketing would raise eyebrows, and the person who mentioned it would be chased out of boardrooms with shouts of "SPAM. SPAM. SPAM."
Two years ago industry "experts" were decrying the death of email as social media networks such as Facebook, Twitter and LinkedIn created new channels and opportunities for communication.
While many people use their email less frequently than they would have 10 years ago; they now use it for more specific purposes.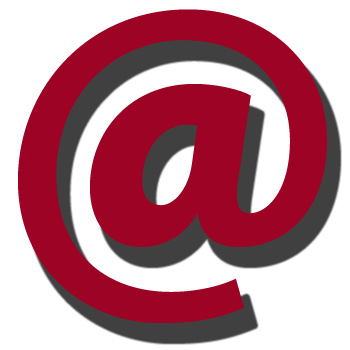 For example, email newsletters have become very popular, and more people are subscribing to the brands they want to follow. Internet users crave fresh information, and this is one way they are getting it.
So much so that most companies with marketing departments place email marketing in their top five promotional activities.
Below are Three Can't Miss Small Business email Marketing Tips to use to get your and keep your email marketing campaign moving forward.
Content Development Plan: Make a four week calendar. In each week, create a "theme of the week" based on your industry. Many businesses struggle to find ideas for content, but with a content development plan you will know what you have to write about ahead of time.
You'll be surprised how easily the right information seems to find you before you sit down to write your newsletter.
Advance scheduling: Being able to schedule your newsletter to send out at different hours of the day, or on weekends, is a great tool to have. You might not want to drive down to the office Saturday morning at 6:30am to hit the send button.
But, if you can schedule your email to launch at a time that separates you from your competitors you are a step ahead of them.
Tracking Open and Click Rates: Gathering this information is the most important tool in email and web marketing. Yet so few people track their messaging, web traffic and so on.
Many simply do not know how, or are on systems that are complicated to use. It really should not take more than a few button clicks to find out how many people are opening your email (Open Rate) and what they are interested in (Click Rate).
An email open rate of more than 16% is good, and a click rate of 2-3% is great. Your leads are generated based on the number of times people open your email, and what they are clicking on, as well as, how long they have been opening your email.
With a good tracking system you will be able to find out how often a subscriber opens emails, what they are clicking on and over time be able to see if interest is increasing.
Within a 6 to 8 week period you will have enough information to start to determine who are your best leads.
Summary:
It's important to experiment a bit. If you think you can get better results at a different weekday and time, then schedule a special bulletin to be released then. If it gets better results, then move your regular release to that date and time for a few weeks. You can always move back if your numbers start going down.
Let your subscribers know what you are doing so that they are not surprised.
Greater Sudbury and Northern Ontario small businesses can compete on a much higher level by instituting an email marketing campaign.
Using these three can't miss small business email marketing tips you should see an improvement in your campaign results in a very short time.
From the team @ ORP.ca
ORP.ca has provided a variety of traditional and online marketing services to small to mid sized businesses, not-for-profits and community organizations since 2003. We have produced radio and television commercials, developed marketing plans and worked in a variety of print media.